For almost 15 years the Fargo Birding Festival has brought together families, nature lovers, and birders of every experience level together to enjoy the hundreds of species of migratory and resident birds flying around in the Fargo-Moorhead community.
Join the Fargo Park District and Audubon Great Plains for a morning of birds and binoculars in beautiful South Fargo. This birding festival is held in Forest River Park, which is designated as an Important Bird Area by the National Audubon Society and Birdlife International, joining a global network of the most important sites for birds.
All skill levels are welcome and no registration is required for this free event. Bring your family out and learn about birding from experts, courtesy of Audubon Great Plains. This year, the Fargo Public Library is providing a bird-themed activity for kids to enjoy. Don't forget to bring a pair of binoculars, a limited number is provided.
Fargo Birding Festival
Saturday, May 13, 2023 from 7:00 a.m. - 11:00 a.m.
Forest River South Fargo property
We're looking for volunteers to help at the check-in table and assist with our family-friendly activity: pollinator plot planting.
Additionally, this festival is held during spring migration. If you'd like to show off your bird id skills, we're in need of volunteer bird guides to help lead groups along the trails at Forest River Park.
Join us at Forest River Park (Forest River Dr, Fargo, ND, 58104) for Audubon Great Plain's Annual Fargo Birding Festival.
ESSENTIAL DUTIES
Volunteer responsibilities will include greeting festival attendees, ensuring festival attendees sign-in prior to heading out on the trails, and assisting with our (free) binocular rental check-in/check-out.

Shifts:
7:00 a.m. – 9:00 a.m.
9:00 a.m. – 11:00 a.m.

Email meghan.carter@audubon.org to sign up!
How you can help, right now
Support Rowe Sanctuary
Help us continue our important work for Sandhill Cranes and other birds that rely on the Platte River ecosystem!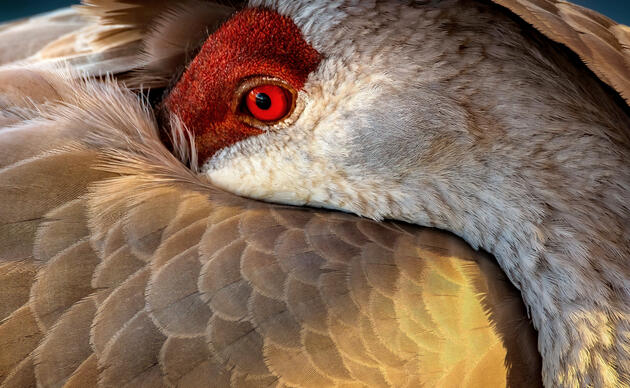 Support Spring Creek Prairie
We are able to provide and protect this amazing landscape only with the help of private donations. Help us keep the trails open and the prairie thriving!