About Us
New Spring Creek Prairie Director
Spring Creek Prairie Audubon Center Welcomes New Director Meghan Sittler
Meghan joins the Audubon team with a strong background in natural resource conservation and collaboration. Her professional experience includes eight years as the Coordinator of the Lower Platte River Corridor Alliance, a stakeholder-driven partnership aimed at protecting the unique and critical resources of the Lower Platte River. Most recently with UNL Extension, she served as the Domestic Water/Wastewater Management Educator where she helped to facilitate and coordinate a statewide partnership focused on the protection of Nebraska's water resources.
Meghan also has close personal connections to Spring Creek Prairie and our conservation mission. She grew up in Martell and attended Crete public schools. Her parents, Lyle and Alice, farmed land near Spring Creek Prairie; her sister and brother-in-law now farm there. Before his passing, Lyle was a member of Spring Creek Prairie's stewardship advisory board. Lyle and Alice were keen proponents of conservation and have been recognized with many awards and accolades over the years for their conservation ethic.
"Spring Creek Prairie, and the surrounding landscape, is an extremely special place to me. The tallgrass prairie of eastern Nebraska is such a unique and critical resource. Having the opportunity to work daily to help protect and connect people with that resource is exhilarating to me. I am so excited to leverage my passion and experience in ways that will contribute to the mission of Spring Creek Prairie Audubon Center and build upon the valuable and critical conservation work being done at the Center and across the surrounding landscape."
Meghan will start in her new role on September 28.
How you can help, right now
Support Rowe Sanctuary
Help us continue our important work for Sandhill Cranes and other birds that rely on the Platte River ecosystem!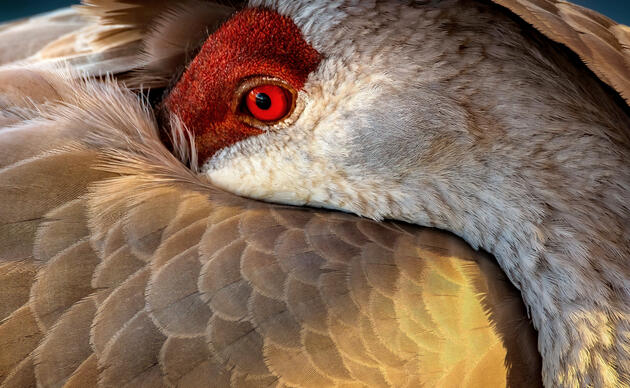 Support Spring Creek Prairie
We are able to provide and protect this amazing landscape only with the help of private donations. Help us keep the trails open and the prairie thriving!