Birds
Crane Season
See how to take part in America's Great Migration!
Every March, over a million Sandhill Cranes converge on the Platte River Valley in central Nebraska to fuel up before continuing north to their nesting grounds. Audubon's Rowe Sanctuary is at the heart of this magnificent crane staging area.
Rowe Sanctuary offers daily guided tours at sunrise and sunset to view the spectacular concentrations of Sandhill Cranes on their river roosts from new "discovery stations" strategically placed along the Platte River close to Sandhill Crane roosts.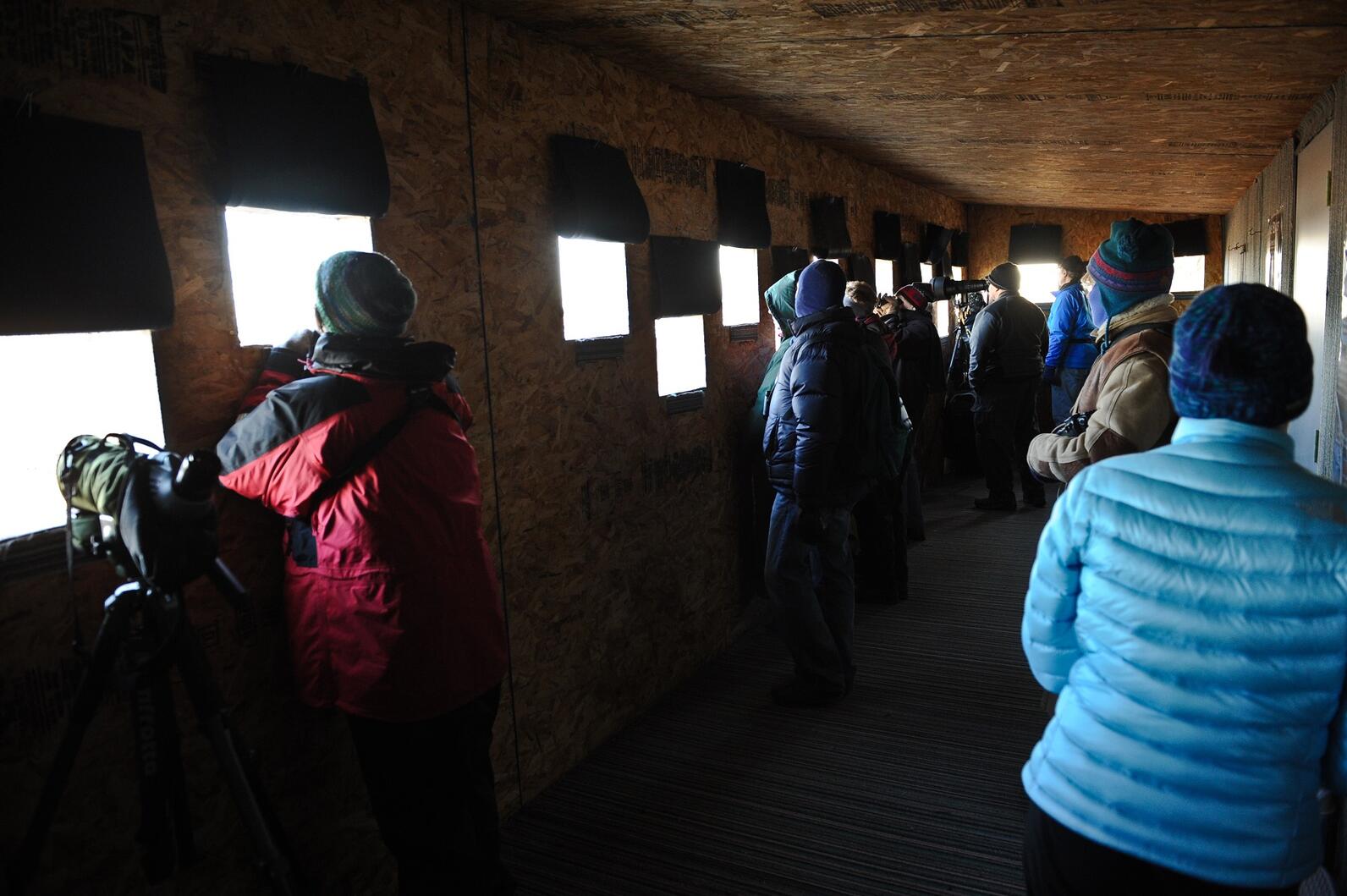 Multiple viewing opportunities are available for nature enthusiasts, bird lovers, and photographers to witness this historic migration.
Please see Rowe's website for details on all the exciting events surrounding the Sandhill Crane Migration.
How you can help, right now
Support Rowe Sanctuary
Help us continue our important work for Sandhill Cranes and other birds that rely on the Platte River ecosystem!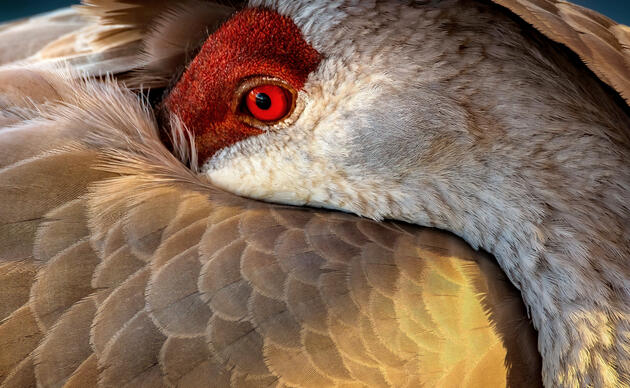 Support Spring Creek Prairie
We are able to provide and protect this amazing landscape only with the help of private donations. Help us keep the trails open and the prairie thriving!