Education
Learn about birds and explore habitats of North and South Dakota!
Annually, students and community members join our team in North and South Dakota for events like school and group presentations in the classroom or at an Urban Woods and Prairies Initiative Nature Park, guided birding walks, birding festivals at Forest River Park (Fargo, ND), and partner programs.
For more than 10 years, our staff and volunteers have provided interpretive programs for school aged children. We have developed programs both in the classroom and outdoors that are fun, interactive, and educational, such as:
Birding for Kids with The Fargo Public Library
Wetland & Prairie Program with Lake Park Audubon Elementary
Habitat Stewardship Projects with Dakota Horizons Girl Scouts
Prairie & Rangeland Presentations with Cass County 6th Graders
Pollinators & Prairies Presentation with The Plains Art Museum Buzz Lab
Guided Birding & Nature Hikes with Community Groups and Science Field Trips
Learn About Birds At Home
Audubon's educators have created a number of nature-based and DIY activities, including the classroom curriculum Audubon Adventures. The activities can be done at home or outdoors in a yard or park.
Seeking program partners in Jamestown, ND
Audubon Great Plains manages Edward M. Brigham III Alkali Lake Sanctuary, which is only about a 20-minute drive from Jamestown. We are expanding the current use of the sanctuary beyond birds and to students -- as a place to learn about birds and explore the habitats of North Dakota.
If you are interested in a unique outdoor experience that benefits birds, nature and ourselves, please contact Meghan Carter-Johnson, Senior Coordinator of Engagement at meghan.carter@audbon.org
How you can help, right now
Support Rowe Sanctuary
Help us continue our important work for Sandhill Cranes and other birds that rely on the Platte River ecosystem!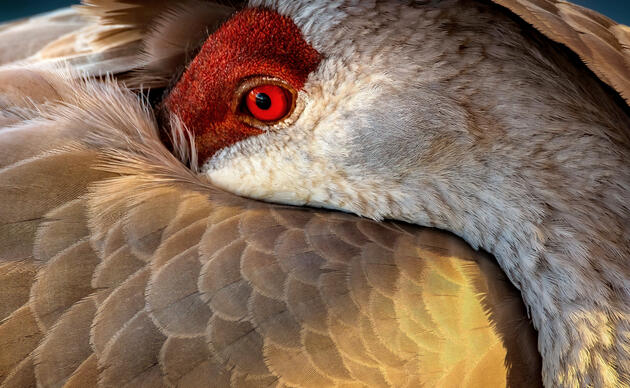 Support Spring Creek Prairie
We are able to provide and protect this amazing landscape only with the help of private donations. Help us keep the trails open and the prairie thriving!