On October 20, 2022, the North Dakota Industrial Commission approved nearly $3 million across eight Outdoor Heritage Fund grant projects. Audubon Dakota was awarded two of these grants, totaling $443,883 for projects that address rural and urban conservation needs within the Red River Valley. The conservation diversity that these two projects represent illustrates the range and flexibility that Audubon is uniquely qualified to lead.
The Red River Valley Prairie Management Toolbox (PMT) project will expand the PMT geography into an ecoregion pressured by conventional crop agriculture yet is critical habitat for charismatic fauna such as the Monarch Butterfly, Golden-winged Warbler, and Greater Prairie Chicken. Our second project aspires to enlighten urban communities of the plight of pollinators and grassland birds. The Urban Pollinator Plots Project, a pilot project of the Urban Woods and Prairies Initiative, is a collaboration between Audubon, North Dakota State University, and the Fargo Park District to couple on-the-ground conservation and environmental education.
RED RIVER VALLEY PRAIRIE MANAGEMENT TOOLBOX PROJECT: Within the Red River Valley, the Prairie Management Toolbox will provide private landowners financial and technical assistance to conserve the diversity in grassland ecosystems through practices such as managed grazing, invasive species management, and grassland seed enhancement. The geography specifically includes North Dakota counties that are identified as the North Core area for the Monarch Butterfly, as classified by the US Fish and Wildlife Service. Audubon has placed emphasis on this geography due to pollinators' immense importance to other wildlife species, as pollinators and the food they help produce are a major part of the diet of approximately 25% of all birds and mammals. Multiple Monarch butterfly and pollinator conservation plans have outlined key solutions to save our pollinators, many of which are fully incorporated into the PMT and include: habitat improvement and protection, providing technical assistance to private landowners, and ensuring full life-cycle conservation is implemented.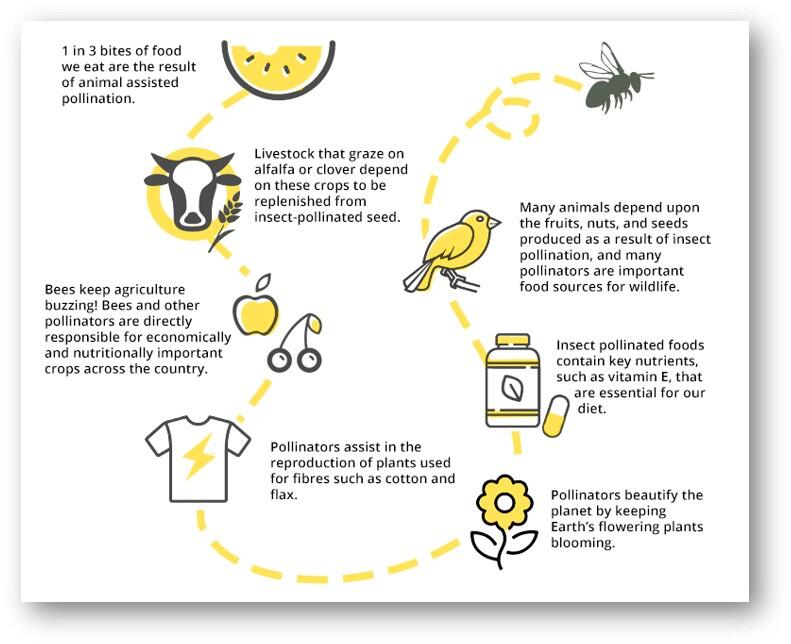 URBAN WOODS AND PRAIRIES INITIATIVE, URBAN POLLINATOR PLOTS PROJECT: Following the success of the Urban Woods and Prairies (UWP) Initiative [link], the Urban Pollinator Plot Project will establish small urban plantings to simultaneously grow native pollinator-friendly plants and community understanding of habitat needs of pollinators. Across 50 acres within six urban sites, Audubon and partners will plant high-diverse native seed mixes, flush with species such as echinacea, blazing star, purple prairie clover (have you caught on that my favorite color is purple?), and multiple milkweed species. North Dakota State University and Audubon will co-host volunteer opportunities aimed at education and hands-on stewardship experience through invasive species control, seed harvesting, and even prescribed fire. Audubon is grateful for the invaluable partnerships and conservation progress this project represents.
Thank you to the North Dakota Outdoor Heritage Fund for supporting Audubon's conservation efforts across the state.